Hello and welcome this page displays Nursery Sets I have made for many Nurseries all around the world. If you wish to discuss a custom order then please do not hestitate to contact me on the email link at the bottom of the page.

I have had enquiries about the crochet matinee sets, beannie hats and booties on my babies and I would like to thank Shirley from Angels Wings Crochet who makes all my crochet sets for me.

You can contact Shirley through her website should you wish to place a custom order. Shirley's website can be found at

www.angelswingscrochet.webs.com

Pram Set comprising pillow and quilt £55

which includes p&p within the UK

Oval Display Pillow

Shabby Chic Twin Set Nursery Pillow
If you would like to contact me click the link below.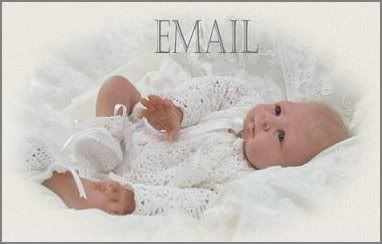 Copyright © Serene Dreams Nursery 2009